Mansour Group Backs Community Project at Ancient Site in Egypt
The Mansour Group is delighted to announce the completion of a community centre for the Bedouin people and other residents of Saint Catherine, a UNESCO World Heritage Site in Egypt.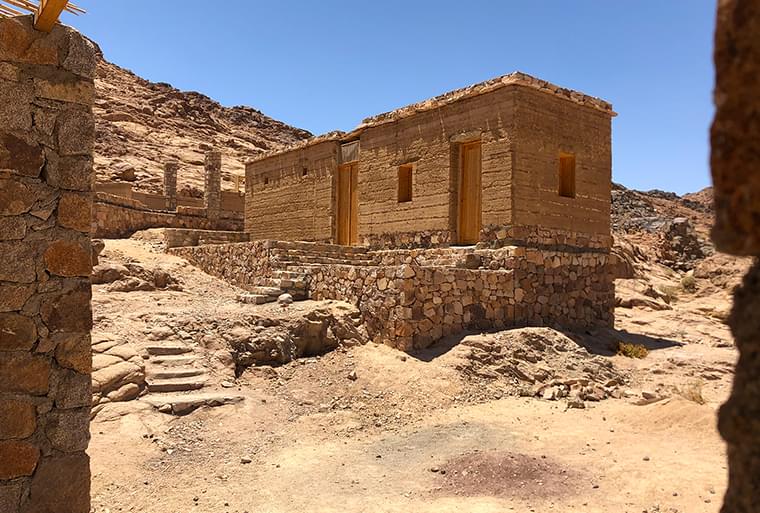 The Wadi Gharba Community Centre, located 30 minutes' drive from Mount Sinai in Saint Catherine's protectorate, was developed by the Mansour Group in partnership with Hand Over, a local design and build company, and Catherine Exists, a community development initiative.
The project aims to support and empower the local community by providing space for all ages of the community to interact and learn. The centre will host classes run by volunteers and will pursue income-generating activities for the local community. The centre will also provide facilities for travellers to stay and learn about the local culture, attend classes conducted by locals and volunteer in the local community activities.  Volunteers and guests will have the opportunity to learn traditional Bedouin craftmanship from older members of the community and ensure that these ancient skills are passed down to future generations. The centre already provides vital medical services to residents of Saint Catherine.
The centre builds on the project's first phase, which saw the construction of a clinic and a gallery in 2018.
Mr Youssef Mansour, Co-Chair of the Mansour Group, said: "We are very grateful for the opportunity to support this hugely important development and improve the lives of the people of St Catherine, an area blessed by its history, religion and culture that should be protected and preserved. We hope that the centre will continue to educate and support the local community for generations to come."