To save the valued time of Chevrolet and Opel clients
Al Mansour launches Express services in the fifth settlement branch
Al Mansour Automotive, leading corporation in the automotive field in the Egyptian market, announced the launch of the express quick maintenance service in its branch in the fifth settlement.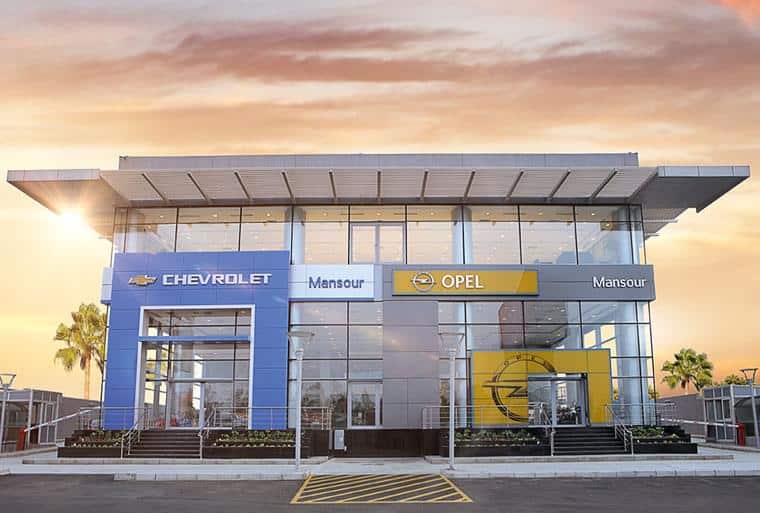 On this occasion, Eng. Adel Khadr, Al Mansour Automotive CEO and Managing Director, said, "We exert all efforts to provide top-notch services to all our clients. The new distinctive Express services enable Chevrolet and Opel clients to have their car maintenance carried out in less than 60 minutes."
Khadr added, "Al Mansour Automotive has been operating for more than 45 years in the Egyptian market. We have excelled to be providing the best services in the market. This qualified us to be the leading automotive corporation in Egypt; as we position our clients and their best interests on tops of our priorities."
From his side, Ziad El Refai', Marketing General Manager in Al Mansour Automotive said, "Leading the Egyptian automotive market has never been an easy task. However, with our skills and expertise in the field, we have managed to be at the top since we began working in Egypt."
The Express services gives the opportunity to all Chevrolet and Opel clients to save time and money as they get the maintenance of their cars completed as fast as possible without paying any extra fees.
Ziad El Refai also noted, "The new Express services reaffirm that Al Mansour Automotive continues to offer 5 stars' services to all Chevrolet and Opel clients. Our objective is simply embodied in our slogan; with Al Mansour, you are in safe hands." 
In fact, Al Mansour Automotive has always been famous for their constant offers and campaigns on various comprehensive services they provide. This is why it is ranked among the top automotive corporations in Egypt during the past 45 years.