The Mansour Group is a global, family-owned conglomerate with 60,000 employees, a presence in more than 100 countries and total revenues exceeding $7.5 billion in 2018. Founded over 60 years ago by Loutfy Mansour, we manage successful businesses across a number of sectors and have long-term partnerships with some of the world's leading brands including General Motors, Peugeot, MG, Caterpillar, and McDonalds, among many others.
"We think globally and act locally. The Mansour Group tracks the biggest trends driving the global economy and invests in opportunities that will generate growth for the long term."
Mr Mohamed Mansour – Mansour Family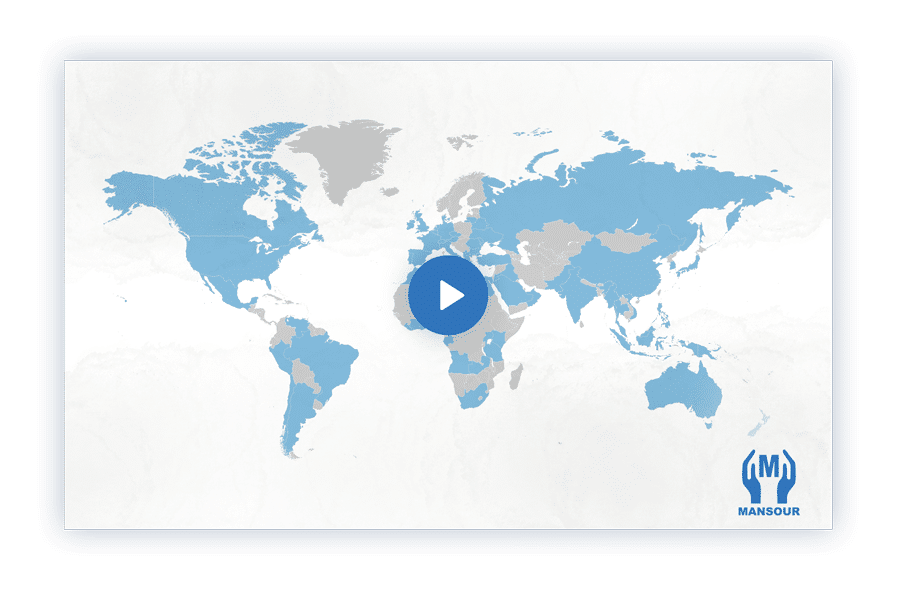 Three generations of growth
Founded in 1952 in Egypt by Loutfy Mansour, the Mansour Group has grown into a truly global conglomerate. Each year, we reach new milestones and continue to expand into new markets and sectors, growing the business into what it has become today.
We are a close-knit family business at heart, grounded in values of integrity, transparency and trust.
We are advocates of patient capital and we invest in businesses, partnerships and people for the long term.
We see business from a global perspective and believe that cross-border connectivity drives development and growth.
We remain committed to supporting and developing programmes that empower people in all the territories in which we operate.
The Mansour Group's six subsidiaries
Al-Mansour Automotive is one of the largest General Motors dealerships in the world, selling around 80,000 vehicles a year and owning franchises for Chevrolet, Opel, Peugeot, MG, and Isuzu.
Al Mansour Holding Company for Financial Investments
Mansour-Maghraby Investment & Development Company
Our global portfolio consists of companies across the following industries:
Automotive, banking & real estate, consumer goods, education, healthcare, IT & telecoms, machinery & equipment, media & advertising, oil & gas, transport & logistics, technology, and sports.
Mansour Group key facts and statistics
Some of our partners across the world
We pride ourselves on the long-term relationships we have built with some of the world's leading brands.
Keep up-to-date with all the latest news about our developments
Mr Mohamed Mansour, the internationally renowned Egyptian business leader and philanthropist, has been awarded an honorary doctorate by North Carolina State University ("NC State"), his alma mater.
Mohamed Mansour gives £100,000 to the Daily Mail's Remember Me campaign, which is helping to build a memorial in St. Paul's Cathedral in memory of the victims of COVID-19.
For the latest episode of The Mansour Voice, Mr Mohamed Mansour, Founder and Chairman of Man Capital, is joined again by Loutfy Mansour, CEO of Man Capital, and Tom Vernon, the CEO of Right to Dream, as well as special guest, James 'C' Nortey, Character Development Coach at FC Nordsjaelland. This episode explores the theme of 'pursuing your dreams' and how Right to Dream has enabled so many young people like C to not only achieve their footballing ambitions but also to pursue alternative passions and personal development. Coming up to a year on from the announcement of Man Capital's partnership with Right to Dream, the speakers also discuss what's on the horizon for the organisation.