Mr. Mohamed Mansour
Founder and Board Member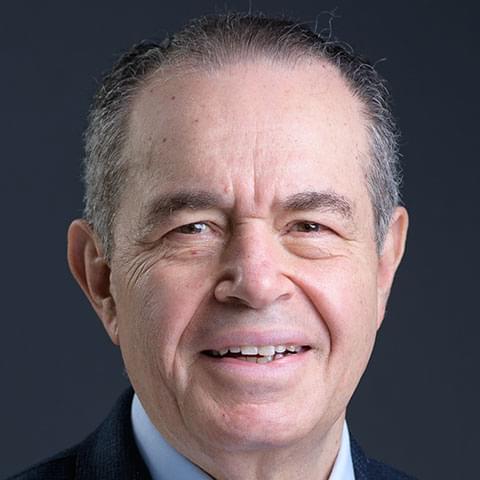 Mohamed L. Mansour is a distinguished business leader, entrepreneur and philanthropist. He is the Chairman of Man Capital LLP, a London based family office investment firm that provides long-term capital and strategic support to companies and organisations in a range of sectors in the UK and internationally. He is also the Chairman of Mansour Group, a global conglomerate that operates across many sectors and markets including automotive, capital markets, consumer and retail, industrial equipment, technology, logistics and services.
Mr Mansour, who received an honorary doctorate from his alma mater, North Carolina State University, in May 2022 for his global philanthropy, has supported a number of powerful initiatives in the UK and around the world. An advocate for equality, he is the Founder and Chairman of the Lead Foundation, a non-profit organisation that provides funding to small and micro enterprises operated by under-privileged women in Egypt, which to date has granted over 4.5 million loans. In the UK he is a long-term supporter of HRH The Prince's Foundation and Dumfries House. He was a major contributor to St Paul's Cathedral's Remember Me project, which raised money for a physical memorial to those who died of COVID-19 in the UK. He also made significant donations in Egypt and Sub-Saharan Africa to help those affected by the pandemic. Mr Mansour is also a supporter of the Conservative Environment Network in the UK, a forum that supports conservation and decarbonisation.
Man Capital, his family office, is the second largest shareholder of Caffe Nero, a coffee chain that employs around 9,000 people in Britain. The firm is also backing a number of offshore wind projects via its investment in Venterra Group plc. ManCapital is also the principal sponsor of a football academy for young people in London and a shareholder of Inspired Education, a global network of independent schools that includes Fulham School, London, and Reddam House, Berkshire.
His other investments include Right to Dream, a global community of sports academies and educational establishments that owns a Major League Soccer club in San Diego, California, a Danish top-flight football club, and a soccer club in Egypt.
Mr Mansour advises a number of prestigious, globally significant organisations. In Italy, he is a member of the Advisory Board of the SDA Bocconi School of Management.
In the UK, he was appointed in 2021 to the Investment Council, which advises the UK Government on its inward investment strategy. Mr Mansour is also a member of the Director's Circle of Chatham House, the UK-headquartered international affairs think tank. In December 2022, he was appointed as Senior Treasurer of the Conservative Party.
In Egypt, Mr Mansour was appointed by President Abdel-Fattah El-Sisi by a Presidential Decree issued in May 2021 to join the Board of Trustees for the Grand Egyptian Museum,. President El-Sisi will Chair the Board of Trustees which comprises global leaders in business, politics, culture and the arts.
In the United States, Mr Mansour serves on the Advisory Board for the Centre for Contemporary Arab Studies (CCAS) at Georgetown University. He is also a member of Harvard Kennedy School Dean's Council.
Mr Mansour served as the Minister of Transport in Egypt, one of the largest government ministries in the country employing more than 250,000 people, from early 2006 until October 2009. Previously he served as the Chairman of the Egypt-U.S. Business Council and was the President of the American Chamber of Commerce in Egypt, as well as the Secretary General of the Egyptian Centre for Economic Studies (ECES). He is a former Chairman of Crédit Agricole Bank Egypt and a former member of the bank's Global International Advisory Board (IAB).
He is a former member of the Advisory Board of the Cairo and Alexandria Stock Exchanges and the Social Fund for Development and the Board of Trustees of the American University in Cairo. He also served on the George Washington School of Business Advisory Board and the International Advisory Board of the Coca-Cola Company.
In 2023, Mr Mansour was awarded the Order of the Star of Italy, one of Italy's highest honours, by President Sergio Matterella, in recognition of his contribution to Italian prestige internationally.
Mr Mansour obtained a Bachelor's Degree in Engineering from North Carolina State University, USA in 1968 and a Masters Degree in Business Administration from Auburn University, USA in 1971. He taught at Auburn University until 1973. He received an Honorary Doctorate from North Carolina State University in 2022.