Al Mansour Automotive stays on top of the cars market in Egypt!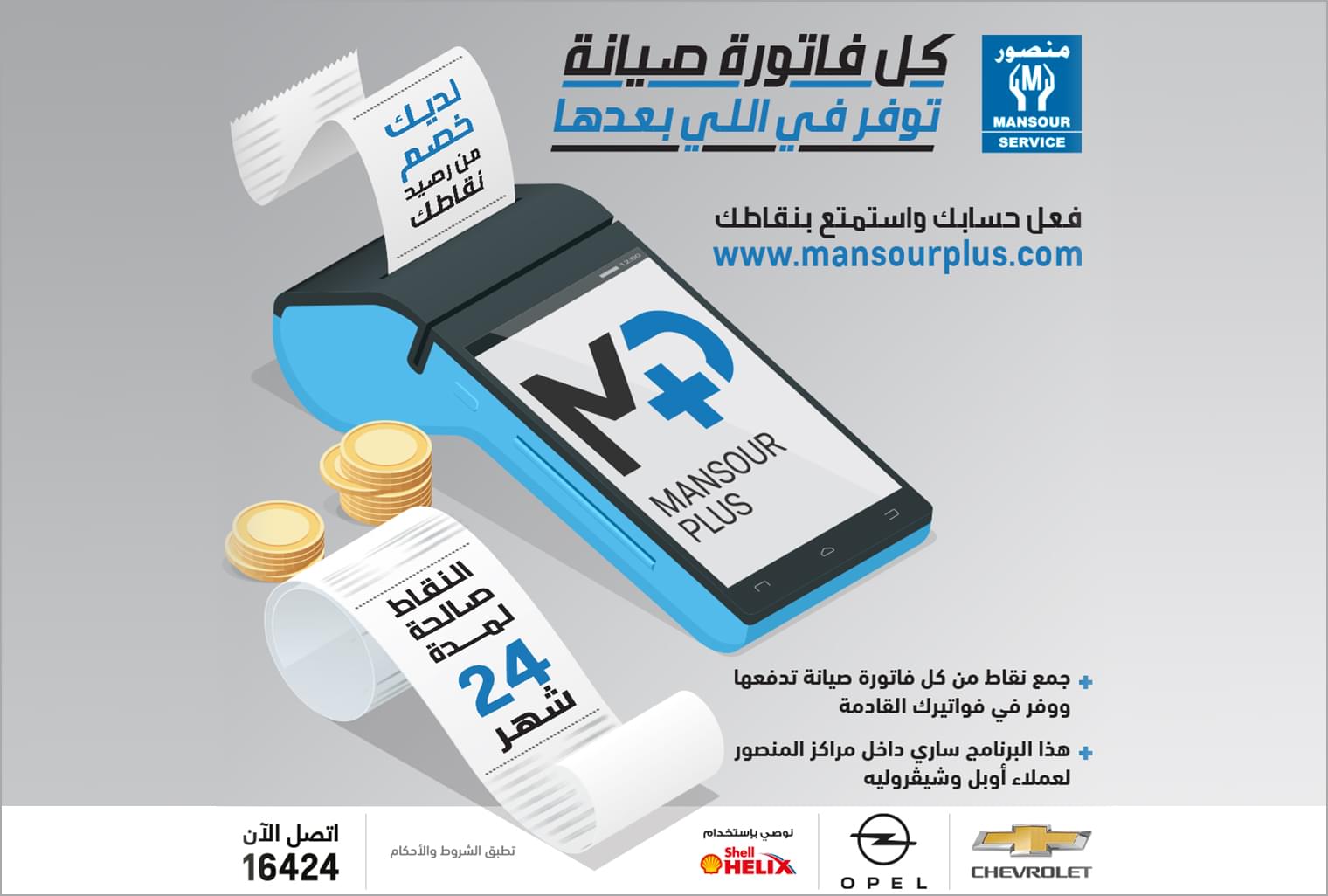 Launching Mansour Plus: The best point collection program for Opel & Chevrolet.
In order to provide customers with the utmost saving during their Opel & Chevrolet maintenance, Al Mansour Automotive proudly launches Mansour Plus Program. It is all about acquiring & collecting points based on the amount of money customers pay on car maintenance at any of Al Mansour service centres.
Customers will then be able to redeem those points to partially or totally pay for their next maintenance invoice… or collect those points to enjoy the highest discount.
Points are valid for 24 months, which increases clients' devotion & belonging towards Al Mansour Automotive, which is committed to offering the highest quality maintenance & the biggest amount of discount!
Here is the fastest & easiest way to subscribe!
If you own an Opel or a Chevrolet car, you can get the best out of Mansour Plus Program when you visit www.mansourplus.com
Activate your account, collect your points & redeem them whilst paying your next maintenance invoice.
Al Mansour Automotive will then inform you of the amount that has been added or deducted from your points balance so you are able to keep track of your account in terms of collecting & using your points.
With Mansour, You Are in Safe Hands
Once you decide to get an Opel or Chevrolet, you will be part of Al Mansour Automotive that has been working so hard for more than 40 years to bring you, as a very important client, the highest quality cars. That is in addition to the best after-sales service.
Thus, Mansour Plus Program is not where it ends. In fact, there is more to ensure our clients' loyalty & sense of belonging, for they are the actual capital for Al Mansour Automotive… Ensuring that each & every client is in quite safe hands, is Al Mansour Automotive's priority.